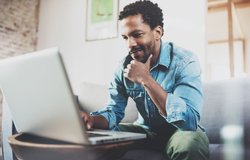 For more information, contact today!
"I know you've had a lot of people pray for you about this issue, but the difference is: after I'm finished praying, I'm not going to leave you. I am going to stick by you and help you. I know you don't even believe that freedom is possible, and that's okay, because I'm going to believe it for you until you do." -- Luke Gilkerson
I'm going to believe for you until you do …
Over the years I've heard the cries of God's people who've been rejected, misunderstood, abandoned and it's brought me to tears.
"I feel like I've wasted so much time," said an acquaintance.
He lived as Christian for 12 years and yet felt he was missing something.
He gave up his education to pursue Christ and yet no one was there to guide him through the process.
His passion was intense. He read Scripture day in and day out but for the next few years, he found himself wandering. He found himself frustrated, isolated, sad, and disappointed.
And many of us have been in that same situation.
Maybe you've been hurt by the church. Or you just don't know where you belong.
You've grown weary, read lots of books, prayed fervently, attended conferences, and have spent a lot of time and resources trying to get "well."
Is this the abundant life that Jesus promised possible?

If not, I'm going to believe for you until you do …
Come and find a safe atmosphere for those who desire to apply biblical truth to find freedom, wholeness, mentoring, and community in their Christian journey.